Fiction Writing Contest for Youth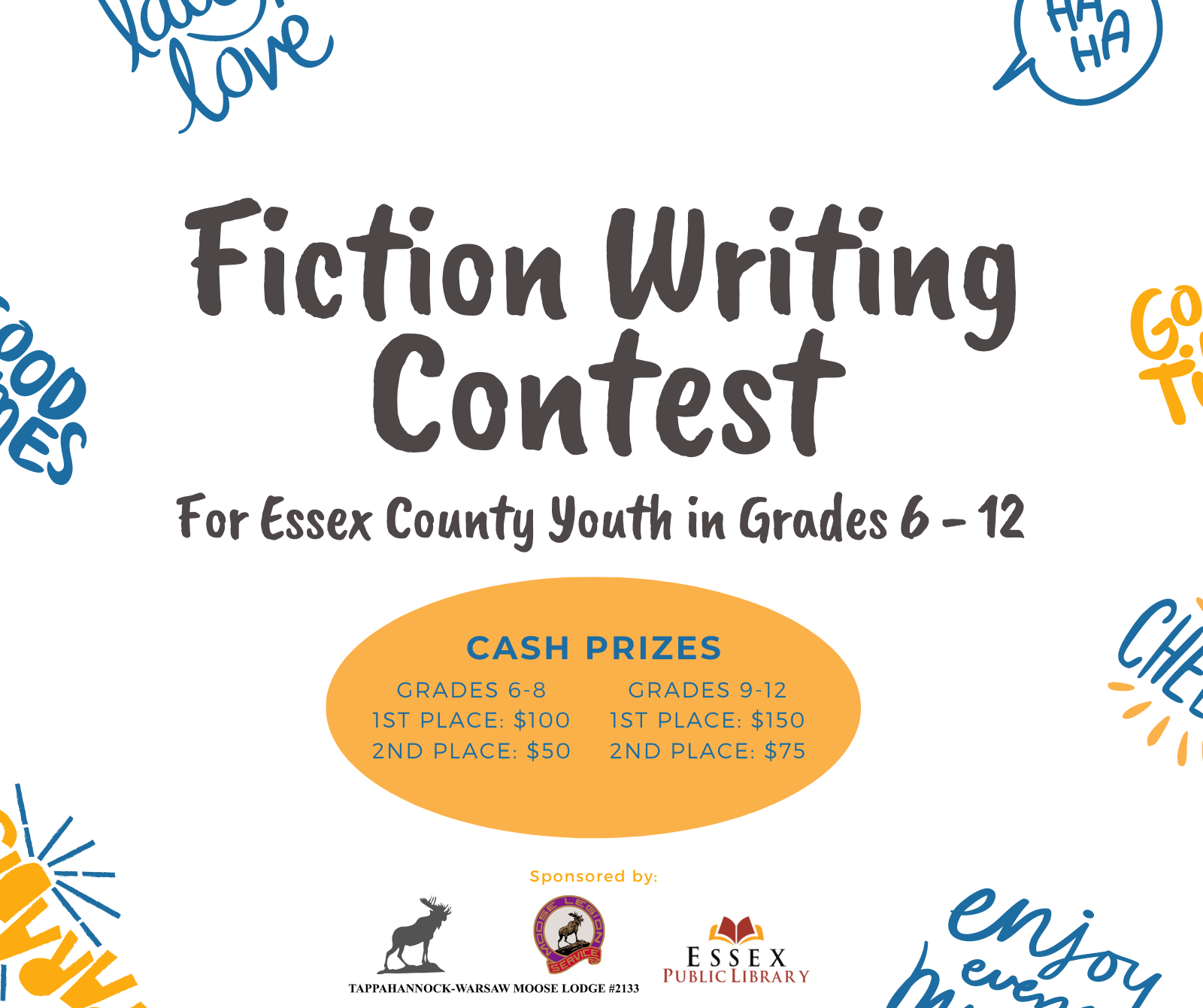 Essex County's young writers in grades 6 through 12 are invited to submit an original short story or screenplay to a fiction writing contest. Works will be judged by a panel of local writers, including Larry D. Giles and Brandt Ricca.
A $100 and $50 prize will be awarded to the first and second place writers in grades 6–8. A $150 and $75 prize will be awarded to first and second place in grades 9–12.
Details and rules:
Works should be 500–10,000 words
Multiple submissions accepted
Submit a PDF of your titled original work via e-mail to writing@EPLVA.org
Include name, grade, school, and phone contact in your e-mail; No personal information should be included on the PDF.
Deadline: May 1, 2022
Questions? E-mail writing@EPLVA.org or call the library at 804-443-4945.