Services & Programs
We host Preschool Storytime for children 5 and under, with their caregivers, on Thursdays at 10:30. Our storytimes are based on five key practices of early literacy: talk, sing, read, write, and play. See our event calendar for more information.
We offer monthly Take & Make Kits for kids. Take home fun STEAM activities that boost learning and skills. Call us to see what activity we're offering this month! You can pick up the new Take & Make kit at the beginning of each month in the library.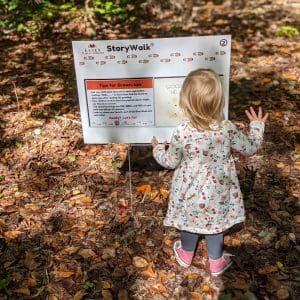 The StoryWalk is a fun seasonal activity that helps families enjoy books while also getting outside and staying active. StoryWalks encourage reading and movement through a series of book pages posted along a short trail. We post seasonal StoryWalks throughout the year in locations throughout the community.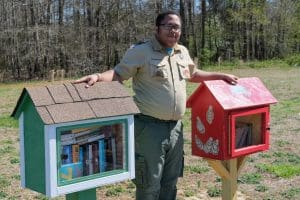 Our "Little Library Boxes" were installed in partnership with Eagle Scout Dashawn Nelson and students from St. Margaret's School. The three kids' boxes are regularly filled with free children's books. Locations are:
Watts & Sons Supermarket in Millers Tavern
Rayz Way Express in Champlain
Valero in Center Cross
If you have children's books to donate to the Little Library Boxes project, please e-mail brohne@eplva.org or call (804) 443-4945.
Children's Digital Resources