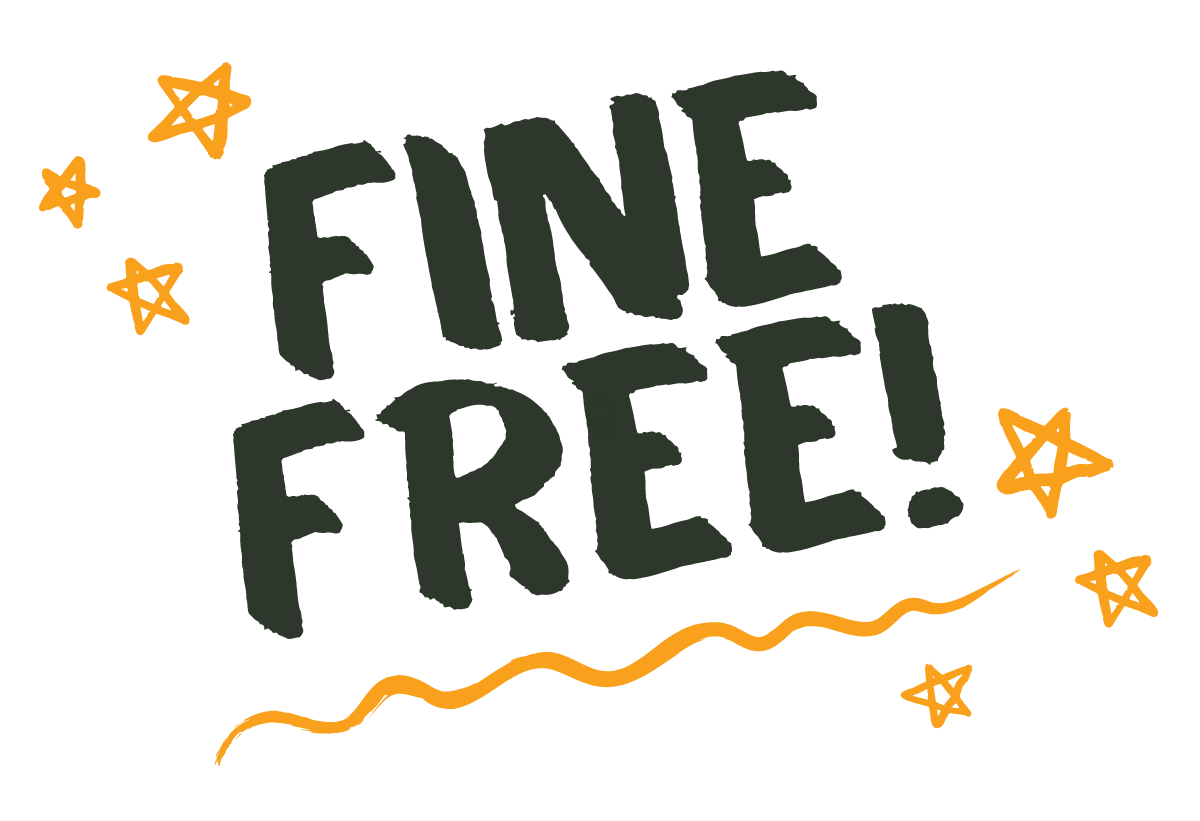 No More Overdue Fines! What Has Changed?
In October 2021, our Library's Board of Directors voted to end overdue fines for a trial period of one year. Existing overdue fines will be waived from all accounts. This allows all of our patrons to have continuous access to library services as long as the items they borrow are returned. Previously, a library card was blocked once a patron accumulated $10 or more in fines.
Fees for lost items will remain in place. When an item is 90 days past its due date, you'll be charged for the replacement cost and your library card will be blocked. When you return the item, the charges will be removed from your account, and you'll be able to start using your card again. Charges for damaged items will also remain the same.
Why are overdue fines being eliminated?
We believe libraries can change lives, and everyone should have access to our services all the time. Eliminating overdue fines removes a barrier to library use and encourages more people to take advantage of everything we offer. Collecting fines also takes time and resources we can otherwise spend on providing our community with excellent library services.
How do you know people will return items on time?
A number of studies on this topic have shown that patrons still return items without punitive late fees. Charging overdue fines is simply not effective at getting borrowed items back into the library. In fact, many libraries have seen increases in the number of books checked out and returned after eliminating overdue fines. Plus, our library patrons are awesome, and we trust them to return borrowed materials on time.
What else do I need to know?
Read our Circulation Policy for more information about our circulation rules. If you need to renew an item, see if you have items checked out, or place a hold to request an item in our collection, log into your account with your library card number and PIN. If you need assistance logging in, get in touch with one of our friendly staff members who would be happy to assist you.